Beyond the Four Walls of the Classroom
The Department of Environmental Science aims to train the next generation of environmental scientists not only to be knowledgeable of the theories necessary to understand how the environment works but to be able to apply those theories to real world problems. As such, the department encourages students to go beyond the four walls of the classroom to see how the theories they have learned work and how their knowledge of environmental principles can be applied in order to solve environmental problems in the Philippines.

Courses in both the BS Environmental Science Program, Master's in Environmental Management and M.S. Environmental Science all have field components as part of the syllabus in order to ensure that students not only have a better understanding environmental principles but they can also relate what they have learned to the current situation in the Philippines.

Learning from Professionals
There's no better way to understand the theories learned inside the classroom than by seeing how these theories are applied and used by professionals.

As such, last May 17, 2016, students taking the Advanced Health and Safety Class, visited Baliwag Water District (BWD)to learn how local water utility authorities consider and apply environmental health and safety practices. The class was given a lecture by BWD on their operations in providing potable water and in treating sewage. The class also got a chance to see the facilities of BWD and to interact with the operators, engineers and administrators of BWD.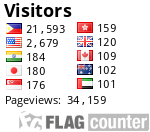 News
The School of Science and Engineering (SOSE) Science Education Outreach,... Read more
First year BS Environmental Science students representing Ateneo de Manila... Read more
Events
There are currently no events.